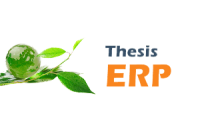 Leads your business to peak performance.
Get control of your business. Be ahead of the competition taking advantage of cutting edge technology. Efficiency in integrated business processes.
CGSoft' s 30 years of experience in the design, implementation and support of ERP systems in EU addresses successfully, through its Thesis ERP the business needs of any organization regardless of its size and activity.
With a modern and user-friendly interface, built-in connection with  IP PBXs, embedded business intelligence, rich customization and scalability tools, it guarantees the coverage of all the business's needs.
Thesis ERP core MODULES
System Management. Includes: user management (Authentication, Access rights), company's configuration, multi-currency management, unlimited accounting periods, printer's management, customization tools and extensive management of the database objects
Warehouse Management. Includes: items' management, warehouse management, advanced management, pricing management, e-shop connectivity and analytic cost accounting. Additionally it supports, color & size, serial numbers, Lot numbers, multi dimensions items, non-inventory items, monitoring of multiple units of measurement, extensive support of barcodes, etc.
Accounts – Sales Management. Includes: accounts management, sales goals, coding of transactions documents, turnover discount management, aging analysis (FIFO, open items), credit policy. Includes document transformation and MIS reposting
Orders management  Includes: full management of quotes, orders, automatic status update. Supports cancellations procedures, collection and shipment proposals, approvals, collection completion (picking & packing), quality control procedures, transformation into sales documents, support of barcodes, etc.
Supplier – Purchasing Management. Includes: the management of vendors and creditors, the management of transactions documents, aging analysis (FIFO, open items), credit policy, imports costing, cost allocation, document transformation processes and MIS reporting.
Purchase orders. Includes: quotes and orders management, full history and automatic status update, total or selective cancellation procedures, approval buyers system, quality control procedures, transformation into purchase documents, full support of barcodes, purchasing price lists, etc.
General Ledger, Cost Accounting, Cost centers. Supports: General ledger, multiple levels cost accounting plan, multiple calendars, transaction coding, summary accounts, cost and revenue centers,  allocation, cost reallocation scenarios, automatic import of items from Excel, automatic generation of periodic VAT statements, aggregate list of invoices, submission of balances, budgeting (revisions, deviations, etc.), balance sheet issuance, Intrastat statement, etc.
Cash Management. Management of types, positions and accounts of securities, types of receipts, management of securities with full history, automatic management of transfers, deposits,. MIS reporting (Portfolios, Maturity statements, Cash Flow, etc.).
Assets. Asset management and categorization (facilities, departments, agencies, officers, categories types). Depreciation types, automatic creation of depreciation and other transactions (e.g. sales). Graphical representation and transfer of assets to facilities departments and offices, MIS reporting
Retail Integrated retail system (issue of receipts, with full support for barcodes). Optional maintenance of retail customers for marketing purposes and personal transactions history. Application of the corporate policy during invoicing and monitoring of cash (cash, cards) and expenses
Import Manager Powerful subsystem dedicated to the data interchange with external data (import/export). Excel, ASCII, DBs are supported.
On-line Interconnection with Piraeus Bank Ability to execute financial transactions (transfers-payments), and displays the transaction's history in corporate accounts and cards. Transactions executed in ERP automatically update the bank's system.
Thesis BI (viewer). Dynamic online business intelligence system. Among others supported: Grids, Charts, Pivot tables, Analysis services, Business alerts, GIS reports, etc.
Thesis Application Builder (application development Framework) ensures the design, development and delivery of additional applications, change management, etc.
Thesis ERP can be installed either on-premises or on private and/or public Cloud.
The application leverages all the innovations of the Microsoft operating environment & SQL Server.
Briefly:
It embeds top, ergonomic user interface
Interconnects with the most common GIS systems (Google maps, Bing)
It is interconnected with third-party systems, (API-Framework)
Delivers SMS based on scenarios (Events management)
Sends emails based on scenarios (Events management)
Presents critical business information (KPIs, Dashboards, GIS, PIVOT, Graphs, Wizards, BI)
Includes Office automation software (Word, Excel, PDF)
Includes export facilities in every known format
Embeds an open development system (Development framework)
It is integrated with additional products of the Thesis family of products in order to:
Support business workflows and rich BPM functionality (

Thesis BPM

)
Remain compliant with the General Date Protection Regulation (

Thesis GDPR

)
Communicate on line with mobile devices (

Thesis MIS

,

Thesis Inventory

,

Thesis SFA

)
Communicate on line with B2B systems (

Thesis B2B

)
Communicate on line with third party e-shops (Thesis API)
Communicate and drive IP telephony centers (

Thesis CTI

)
At the same time it is an open and adaptable system to the specific needs of each business.
The Total Cost of Ownership (TCO) is reasonable and highly competitive compared with similar business solutions. Among other services help line, remote support (Team viewer) & live update are included.