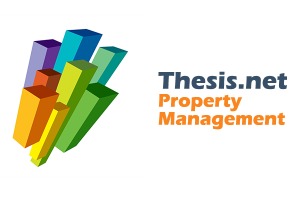 The only comprehensive application for full and immediate management of large portfolios of property, with built-in business intelligence and contact & operations management subsystems..


Find out now all the answers to questions concerning your properties. Without special training, obtain any kind of information you want, move from aggregate to detailed accounts and transactions and vice versa, find market trends by type of property, area, etc., see every last detail, file each contract, legal document, drawing, photograph, assign actions, set deadlines, predict outcomes.
Thesis.net Property Management is a powerful management and business intelligence tool covering all activities related to property management, perfectly tailored to the specific needs and demands of the Greek real estate market. The possibility of combining dynamic and multidimensional information highlights every aspect of the property portfolio of each company and ensures excellent traceability. Thesis.net Property Management includes automatic alerts, task assignments, automations supporting a host of chart types, KPIs, access rights, etc.
Thesis.net Property Management uses the latest technologies to support the management in making immediate and correct decisions, which will be based on documented business intelligence drawn from the property dataset of each company or organization. The system offers ready business intelligence in real time, without the user worrying about the method of calculation and illustrates it in various ways (tables, graphs, etc.).
Thesis.net Property Management provides information in virtually unlimited ways and combinations for a specific period and critical key business performance indicators, vacant properties, LTV, etc. starting from the level of the entire portfolio and going down to the level of property type, area and/or individual owners or properties.
Thesis.net Property Management provides alternative means of direct access to information, based strictly on business data and concepts (e.g. properties, facilities, owners, tenants, managers, etc.) without requiring any special knowledge of the way it works.
Thesis.net Property Management is a completely open system that interacts and exchanges information with all known programs and utilizes information from third-party databases (e.g. Land Registry, TEE property database, etc.), ensuring maximum productivity and free choice of tools, while minimizing data entry time.
Thesis.net Property Management works seamlessly with the products and services offered by the Swiss company DRSdigital, leading European company providing Virtual Data Rooms services for real estate transactions, as evidenced by the indicative list of customers that follows: Allianz, ARAG, Commerzbank, Cushman&Wakefield, DaimlerChrysler, Deka Immobilien, Deloitte, Deutsche Bank, Dresdner Bank, Ericsson, Ernst & Young, Hypo Real Estate Bank, IVG Immobilien, Morgan Stanley, The Carlyle Group,  PricewaterhouseCoopers, Rothschild, Royal Bank of Scotland, Shell, Syngenta, etc.
The representative of DRSdigital in SE Europe (Greece, Cyprus, Turkey, etc.) is CGSoft. This way it ensures for its clients and for any desired property transaction an optimal, most secure, fast, transparent and economical due diligence process and increased rates of success.
You can read more here.