Integrated property management and licensing with Thesis.net Property Management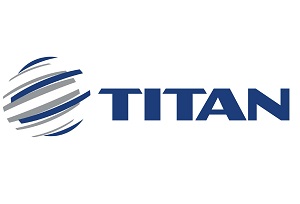 Customer Profile
Titan Cement Company S.A. is a large multinational cement and building materials producing company, based in Athens, Greece. TITAN was founded in 1902, and was listed on the Athens stock exchange ten years later, in 1912. Among the company's assets are 13 cement production facilities, 3 located in Greece, 2 in the USA (Virginia and Florida), 5 in Southeastern Europe (Bulgaria, Serbia, Albania, Kosovo and Republic of Macedonia) and 3 in Middle East (Egypt and Turkey), 25 distribution terminals, 126 ready-mix plants, 64 quarries, 3 grinding plants, 9 concrete block plants, 9 Fly ash processing plants, 1 dry mortar plant and 1 processed engineered fuel facility. In 2015, TITAN Cement had a total turnover of €2.758 billion and a net profit of €230.9 million. TITAN participates in local and international CSR and Sustainability initiatives and is a member of CSR Europe, WBCSD and CSI.
Business needs
Titan Cement in Greece manages daily a very large load of cases, documents, licenses, drawings, maps and files relating to a four-digit number of properties. The variety, volume and complexity of cases (properties archive, technical designs, installation licenses, permits and their renewals by public services, water supply, etc.) combined with the daily need for effective, timely, multi-level (technical, economic, legal, etc.) and integrated management of all properties, and increased requirements of the management to optimize internal processes (surveying, mapping, etc.) and ensure timely and accurate information, led to the need for an integrated IT solution. Thesis.net Property Management is the only Greek specialized solution tailored to the specific needs of the real estate market. Thus, it ensures clearly functional and operational advantages from the organization of information that in the past was scattered and from the provision of direct and secure information of the management, and any officer. It supports the automated electronic recording, transfer and update of all necessary information relating to the property managed or utilized by the group. The system ensures high performance, constant (24×7) availability, access rights security, reliability and flexibility of scalability based on the business plans of the group.  Moreover, with the use of geographical backgrounds (Google maps, Land Registry) and the establishment of broadband (ADSL) connections, requests are made and implemented daily for additional functionalities and/or the remote provision of additional specific services.
The Solution
Using Thesis.net Property Management as a core implementation, and utilizing the built-in BI module and the Application Builder, allows the development of specialized additional specific modules (programs), and reports interwoven with the specific object of the group. Furthermore, the application utilizes several functions of Thesis.net CRM, offering possibilities for updating contacts, full calendar, logging operations, etc. The solution makes full use of cutting-edge technologies (.Net, SQL Server 2012, Visual Studio 2015, etc.). The solution supports the recording and display of a host of alerts, and the assignment of tasks to users or groups of users for specific time period or recurring, etc., and includes a remote interconnection feature. For instance the application includes alerts for the expiry of letters of guarantee, fire, operation license, and other issues such as non-payment of rent, insurance premiums, loan installments, etc., concerning legal or real defects (e.g. encroachment), incomplete legalization procedures, etc. Lastly, it connects to the services (VDR) offered by industry leader Drooms and responds with great success to the challenge for a complete and fully functional property management application. The application fully automates the exchange and update of data with the points of presence of the group ensuring speed, reliability and high functionality. The integration of products and processes in a single functional and aesthetic environment offers unique advantages with obvious benefits while incorporating innovative practices for the exploitation of geographical backgrounds (e.g. automatic mapping of topography charts on Google maps, etc). Implementation was completed in record time and is already in full production operation.
The benefits
The company's improved operation using a complete state-of-the-art system, ensured uniqueness of each imported item, real-time mapping of various data and thousands of documents that before were scattered, automation, alerts, control, planning and standardization of procedures are the direct results of using the new system. The system productively draws on available group data, automates all processes of logging contacts with each party involved, follows up in detail on the technical, legal and financial management of the property of all companies and efficiently serves the goals of the group, the to-do list or reports by company, owner, installation, tenant, property category, region, etc. At the same time it allows the completion of public documents, monitors all contracts of each property, bills (utilities, fees to public organizations, service charges), updates values ​​(objective, valuation, accounting, etc.), automatically generates ratios for each property (performance, LTV, built-surface ratio balance) or groups of properties (vacant/area/category) etc. The application has built-in the latest administrative division of Greece (Kallikratis plan) and its correspondence to the older (Kapodistrias plan), and offers a series of tables with updated information on existing legislation e.g. land use, real rights, urban planning status, list of required documents or drawings, permits, land registry information, etc., thus making the work of users much easier. Full utilization and immediate acceptance of the product user-friendliness by all, completely justifies the initial choice of Titan Cement, and rewards CGSoft in the best way.