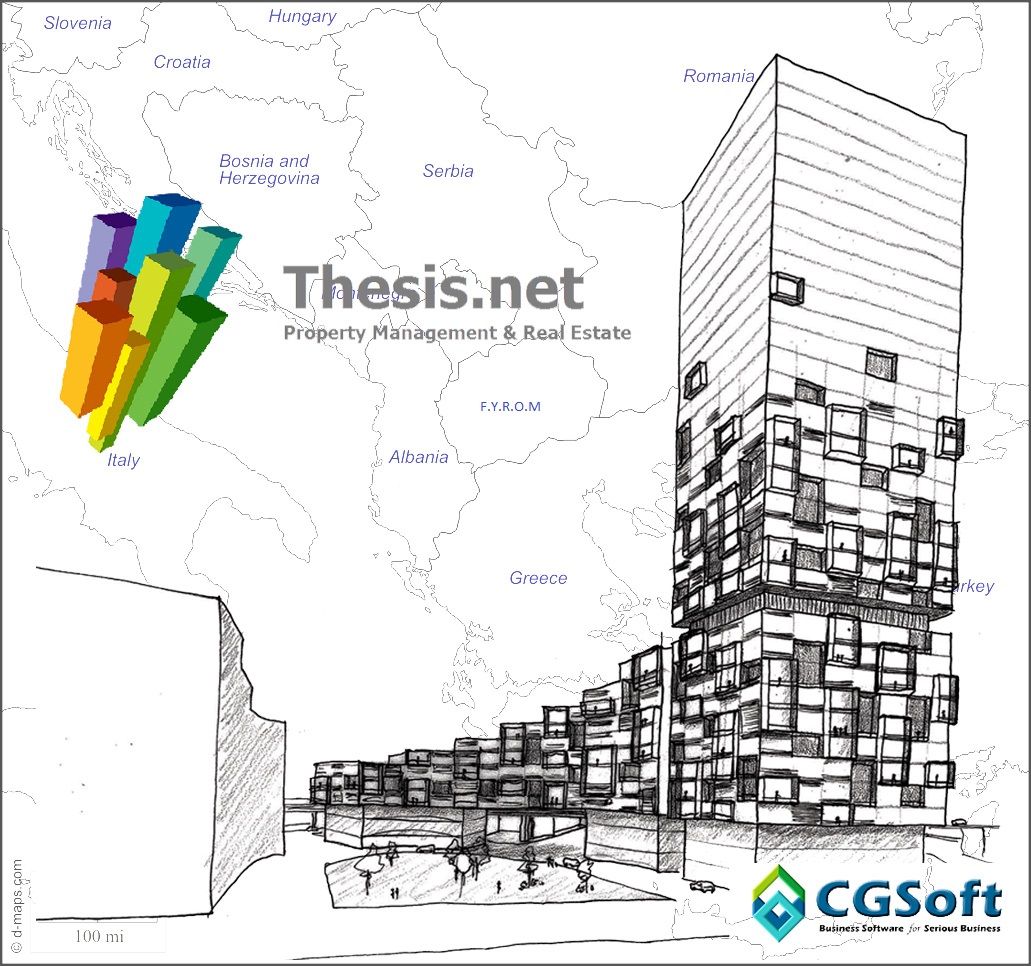 Thesis Real Estate solution and portal in Piraeus Bank by CGSoft
Piraeus Bank has selected CGSoft and Thesis Real Estate software solution, in order to design and support the new innovative web portal, to manage its group's properties. This project is a special purpose project to address the Real estate needs of the bank and it is the next step in a long and successful partnership. With this decision Piraeus Bank has strengthened and reassured its confidence to CGSoft for the quality of its products and services. The new project will be integrated with the full suite of Thesis Property management products in the bank.
  Thesis Property Management in Serbia
Thesis Property mgmt. products are the preferred solution in the international market. This week, two of the biggest Serbian banks are strongly interested in the exploitation of Thesis Property management solution. The product operates already in Romania and Greece and established banks in the EMEA region had expressed their strong interest to adopt it.
Thesis Property & Real Estate suite has been proved to be providing the optimal and full direct management of the properties, wherever they are located.